The Isolvar Group
In the last 27 years the Group has gained a wealth of experience.
Since 1991 it has supported its clients in the design and carrying out of their refrigerating installation projects.
Isolvar specializes in refrigerating insulation, construction of food-processing buildings, refrigerated warehouses and also in the building of cleanrooms. In its market it has an average annual turnover of 14 million euros.
The head office of the group is in Aix en Provence with its two research and development departments in Saint Cannat (13),  and Saint Symphorien d'Ozon (69), and with its two agencies in Nancy (54), Hardifort (59), and Gailleres (40).
The main asset of Isolvar resides in its professionalism and the humane qualities of its teams. They operate throughout the national territory and more and more abroad.
Compliance with norms and regulatory and environmental demands is an asserted priority for the company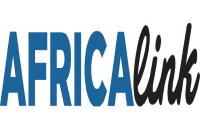 Avec une soixantaine de PME engagées avec l'Afrique, à l'initiative de la Chambre de Commerce et d'Industrie Marseille Provence, et avec le soutien de cette dernière et de la Métropole Aix Marseille Provence,... READ MORE